How is the Industry responding to the Pandemic?
Ranked as the No. 3 Highway Contractor, Lane is one of America's leading heavy civil construction companies. The Lane Construction is specialized in highways, bridges, tunnels, mass transit and airport systems. Following the merger with the global construction leader Salini Impregilo Group in 2016, The Lane Construction Corporation became a wholly owned subsidiary of Salini Impregilo U.S. Holdings, Inc.
As part of this exclusive roundtable for Kilpatrick Group, Chiefs Executives of The Lane Construction discuss the impacts of COVID-19 on the infrastructure industry from the Finance and HR perspectives. Kilpatrick has deployed a team of consultants specialized in the infrastructure industry that work seamlessly together across the globe.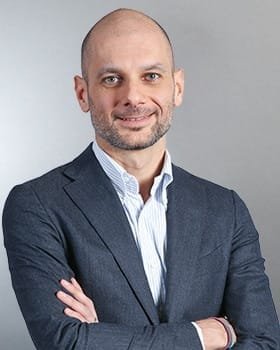 What impacts, so far, has COVID-19 had on the infrastructure industry? Will this trend continue in the following months?
Catrini: I am glad to report that the impact of covid so far has been very limited; with operations all over the country and in some cases in places highly affected by this pandemic, such as New York and Boston, we have been lucky in escaping the worse of this. Going forward I see no impact on our existing long-term contracts (we have a backlog of 4.2 Billion contracts as we speak). We may experience a short-term freeze on new tenders but in the long run we will go back to the booming industry that we were experiencing until 2 months ago.
Criscuolo: The coronavirus outbreak has dealt a bad hand to the operations of many businesses and industries in the U.S., but the construction industry isn't among them since it's considered an essential business. Of course we support, and are providing guidance for, recommended health and safety job site precautions for our employees. Pandemic or no pandemic, the health and safety of our folks is always our number one priority on and off a job site.
How has the outbreak impacted operations and day-to-day tasks?
Catrini: It has definately impacted the way we operate and manage our operations. Our construction site with an impoved protocol on safety measures have kept working more or less in the same way, but for our office based staff and commercial people doing business has been elevated to a new dimention. Thanks to the investement done in the past years in IT infrastructures, process, tools, training and digitalization the business has not been affected. This "new normal" gives challenges but offer also icredible opportunities that we will leverage in the next future
Criscuolo: From an operation stand point, taking advantage of substantially reduced work-zone traffic volumes from COVID-19 stay-at-home orders, many state departments of transportation are accelerating road and bridge projects already underway or scheduled for 2020. From a staff and Corporate stand point we have just changed the location of our day to day and leveraged, more than ever, on our digital infrastructure.
You are a European expatriate manager based in USA, do you believe that the infrastructure sector will act as a driving force and will guide the recovery of the economy as stated? Do see differences between Europe and USA?
Catrini: I have no doubt on that; the congress is already talking about a new bill of 2 Trillion US$ in infrastructures; if this becames reality is going to be a massive boost for our sector and the economy at large. Spending is the long established recipe to boost the economy and nothing is better than infrastructure to create the maximum impact on employment, consumption and ultimately a service to the people. The infrastructure investments of the "new deal" after the financial crash of 1929 or the wave of interstate construction building 50 years ago are the prime example of this. In principle there are no difference on this between Europe and USA, the only difference is that the USA has the need on one side and the financial power on the other to spend these levels of money on infrastructures.
Criscuolo: Uncertainty surrounding the duration and severity of this crisis make it hard to anticipate how a recovery could unfold for the industry. Right now, reviving the US infrastructure sector may be the best approach, thanks also to the huge investment of 2 Trillion the Country seems is preparing to. Infrastructure creates economic growth, 5G cellular infrastructure will allow for faster data rates, a better electric grid allows us to drive electric cars and new roads reduce congestion and commute times.
The crisis can be used as a catalyst to rethink how work is done and to accelerate adoption of digital capabilities. Agree or disagree?
Catrini: I totally agree; this is a unique opportunity that cannot be missed. In our industry the methodology how to build a bridge, a road or a house have not evolved in centuries; cement was invented by the Romans 2000 years ago and it is still used today, what have changed are the processes and tools that we use to do build. Let's take engineering in 3D, construction modelling and simulation, integrated construction planning; those are areas where the acceleration of digital capabilities will created opportunities not fully explored yet.
Criscuolo: The "digital working" is boosting the digital revolution in a sector like Construction, resistant to change. Many companies are accelerating ways to completely virtualize their operations from the inside out, of course for us this is impossible but we got the opportunity of launching some new program, such as the "digital on boarding" and revamping our digital learning platform and hiring models, to acquire the talent we need.
Leadership is to be redefined. What skills are you looking for in the key people of your company?
Catrini: Attidute and management skills; qualifications, technical and competence skills are an entry point, knowledge and experience can be gained; the skill of managing people and relationships in our business is the limited resource and it is key of having successful operations.
Criscuolo: To support the Salini Impregilo's business strategy, where Lane plays a key role, we are looking for and developing a growth mindset, people with the ability to enjoy challenges, now more than ever, strive to learn, and consistently see potential to develop new skills. We ask our leaders to have the ability to navigate the change, to be adept at handling change and be excited to seek it out.
What's The Lane Construction's main challenge for the next 2 or 3 years?
Catrini: Supporting the growth of the company, rebalancing the risk/return profile, attract and grow the key talent to run and sustain our business
Criscuolo: Sustainable business growth supported by a new leadership profile.
Learn more about Lane, its leaders and how protecting its employees is their number one priority while assuring business continuity.